How to rcharge your voip account by Cash?
Use cash to buy mobile recharge card,which is available all over China;

Follow the information below to recharge your voip account online, it is easy!
Which type of china mobile recharge card is supported?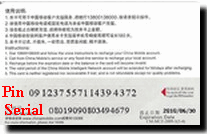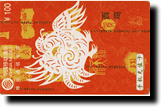 There are three types of Recharge cards are supported, you can buy these types of recharge card at almost small shops and newspaper bars in China.
China Mobile Recharge card (see pictures above, with 17 digits serial number and pin with 18 digits);

China Unioncom Recharge card,

China Telecom Recharge cad;
Either the card is in plastic or paper. Then you can go to the recharge entrance to recharge your voip account by the following steps:
1.Select amount to pay;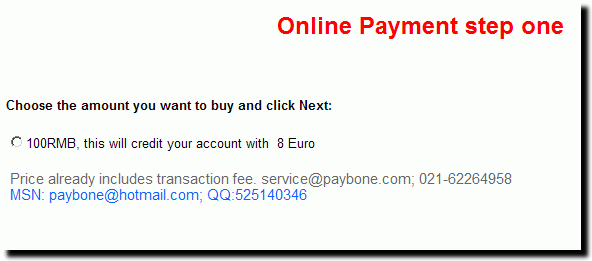 2.Type in username to top up;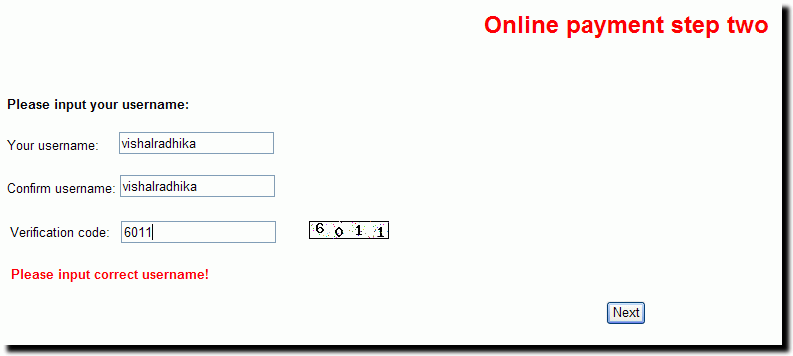 3.Confirm order;

4.Select payment method;

5.Note down order, then Input serial number (17 digits) and pin code (18 digits) of mobile recharge card and click the yellow pay button;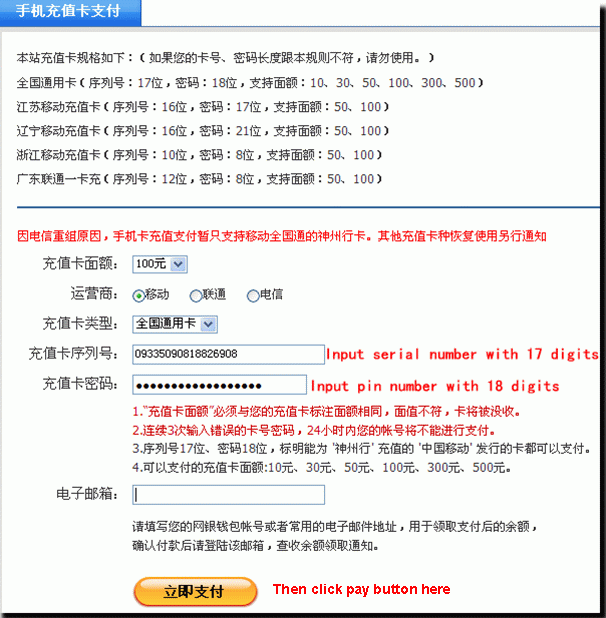 Wait system to process, it might take 30 seconds to 60seconds;

6.Get recharged successfully.